Ho Ho Ho ! Santa's coming to town !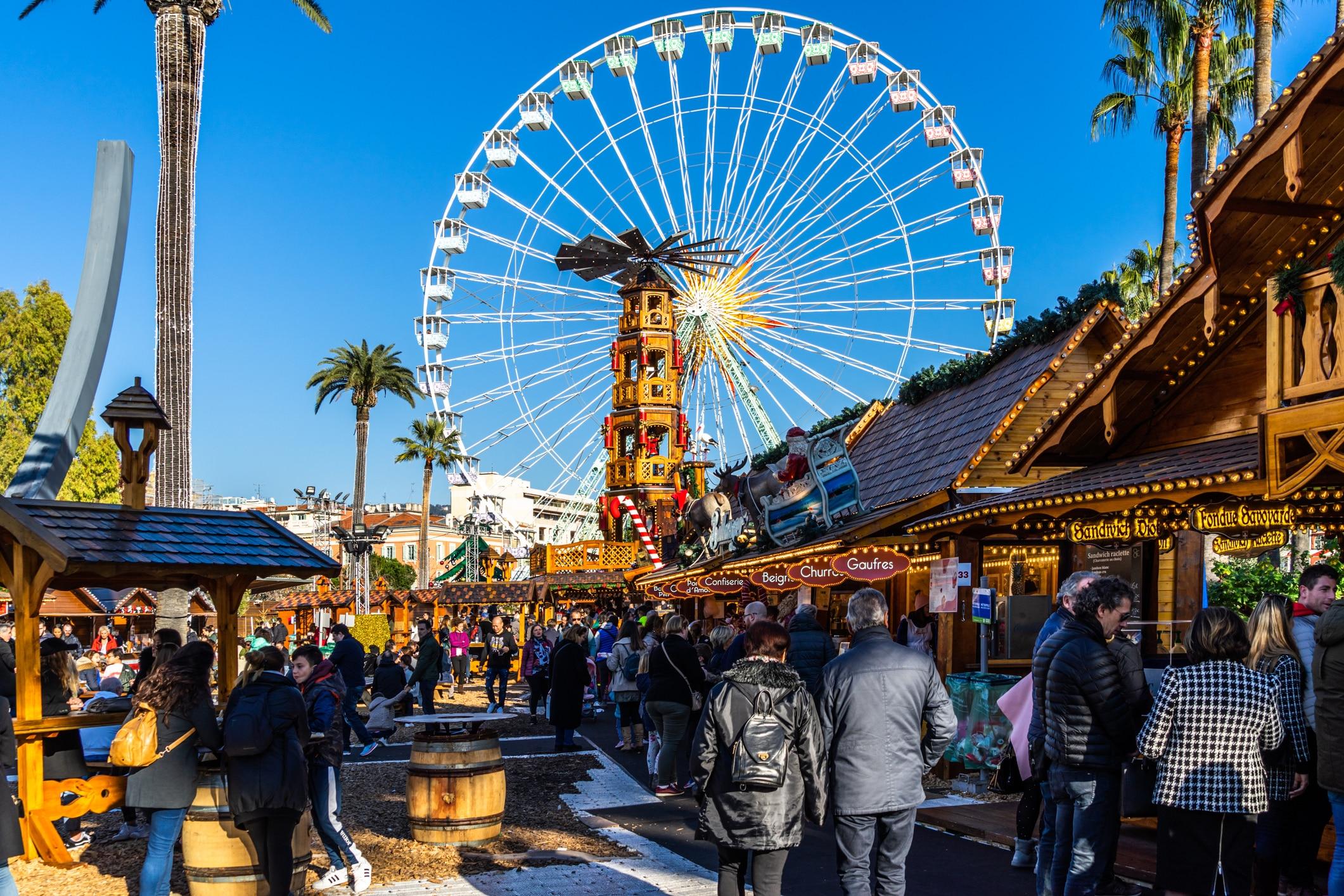 Spooky season is barely over and we're already digging out our old Mariah Carey CD.
We haven't finished getting goosebumps (but this time from the cold)!
As it does every year, the City of Nice is renewing its commitment to promoting Nice's retailers by providing them with a free chalet in the Christmas Village. As usual, it will be set up in the Albert 1st Garden and Place Masséna from December 7th 2023 to January 7th 2024.
Around sixty exhibitors will be waiting for you this winter in their charming chalets : shopkeepers, craftsmen, artists and producers will be offering their products and expertise to visitors of this Christmas market!
On the agenda : musical entertainment, traditional carols, sweet treats, elves and SANTA (of course)! Come and meet him : he'll be delighted to welcome the children and show them their wish list. When he's resting, you can still visit his house and leave a note in his letterbox ;)
On site, you'll also find a Ferris wheel offering a 360-degree view of the centre of Nice, with a glimpse of the sea ; as well as a carrousel and inflatable structures for children.
Practical info : Opening times for the Nice Christmas Market
- Open Sunday to Thursday from 11am to 9pm (entrances close at 8pm)
- Fridays and Saturdays from 11am to 11pm (gates close at 10pm)
- 24 and 31 December from 11am to 7pm (entrances close at 6pm) (you'll need to get home a little early to prepare the feast)
Our hotels and aparthotels are ideally located for winter visitors.
Walking distance from the village :
Aparthotel AMMI Nice Masséna: 250 m (3 min)
Aparthotel AMMI Nice Lafayette: 400 m (5 min)
Hôtel de France, an AMMI hotel: 800 m (11 min)
Hôtel du Centre, an AMMI hotel: 900 m (12 min)
Aparthotel AMMI Vieux Nice: 900 m (12 min)
So don't hesitate to book your accommodation in one of our boutique hotels/aparthotels in the centre of Nice