The Cours Saleya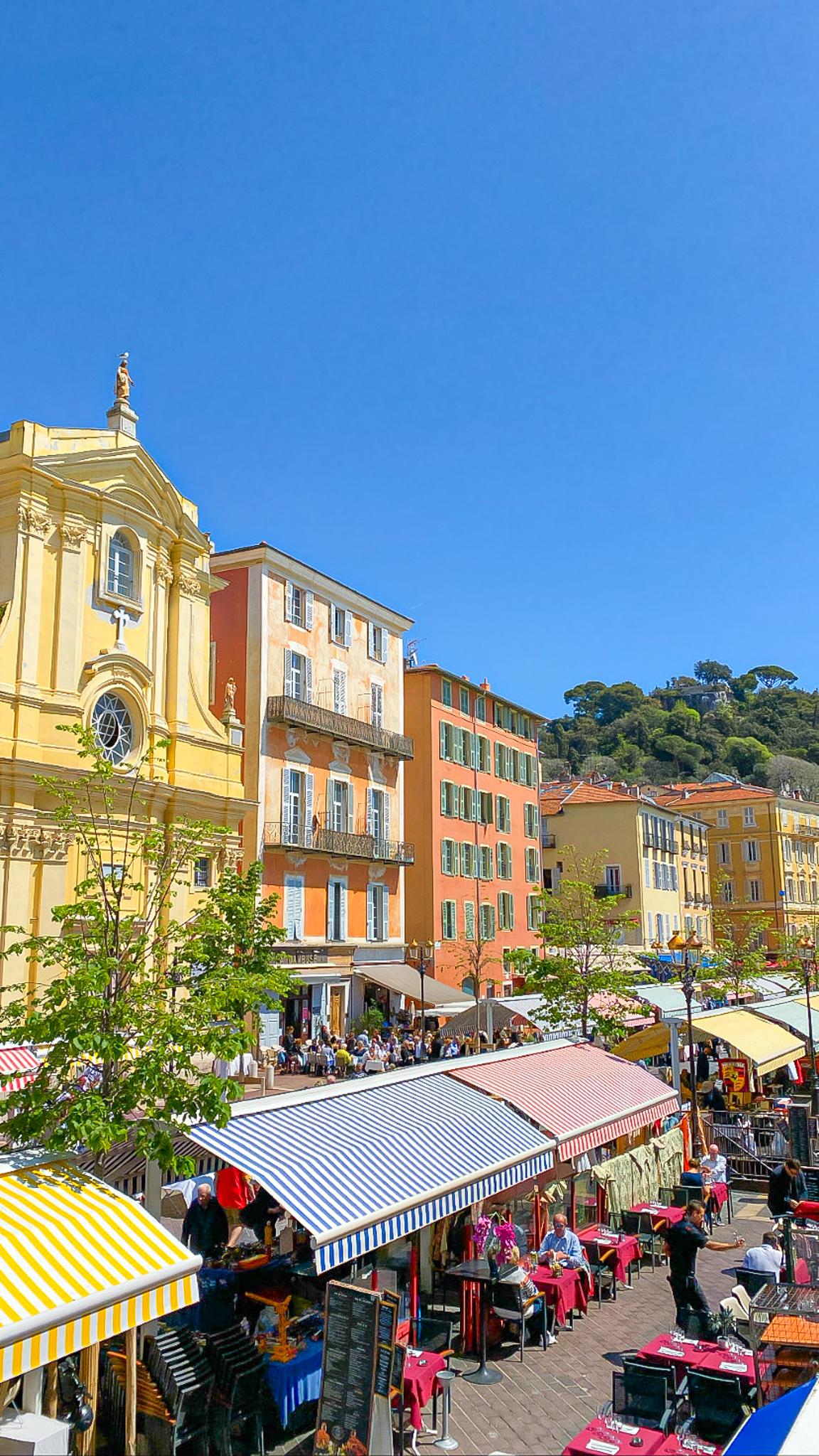 To get there:
5 minute-walk from Place Masséna
Bus: 12, 23, 8
Tramway: L1, stop at Opéra Vieille-Ville
This large pedestrian street is located from the base of the Castle Hill to the edge of the Opera House. Formerly a festive center of social life and the main venue for the Nice carnival in the second half of the 19th century, it is one of the most popular places on the French Riviera!
Wander around during the day to discover the flower market or the antique market, and discover its other side in the evening: bars, restaurants, small jewelry stands and local products... There is plenty to do!
But when exactly do the markets take place?
The famous flower market is held from Tuesday to Saturday from 6am to 5:30pm and on Sunday from 6:30am to 1:30pm. You will also find some fruit and vegetable stands, and local products. By the way, have you ever tasted Socca? If you have not, it's time to check out our article on this little local gem!
On Mondays, the flowers are replaced by antique merchants from 7am to 6pm, and in the summer it's a night market of arts and crafts that sets up and animates your evenings from 6pm to midnight.
Ammi's Tip:
For a panoramic view of the course, climb the Ponchettes stairs facing Place Pierre Gauthier.
PS: The Ponchettes are the very low buildings with flat roofs in front of the sea.