The Promenade des Anglais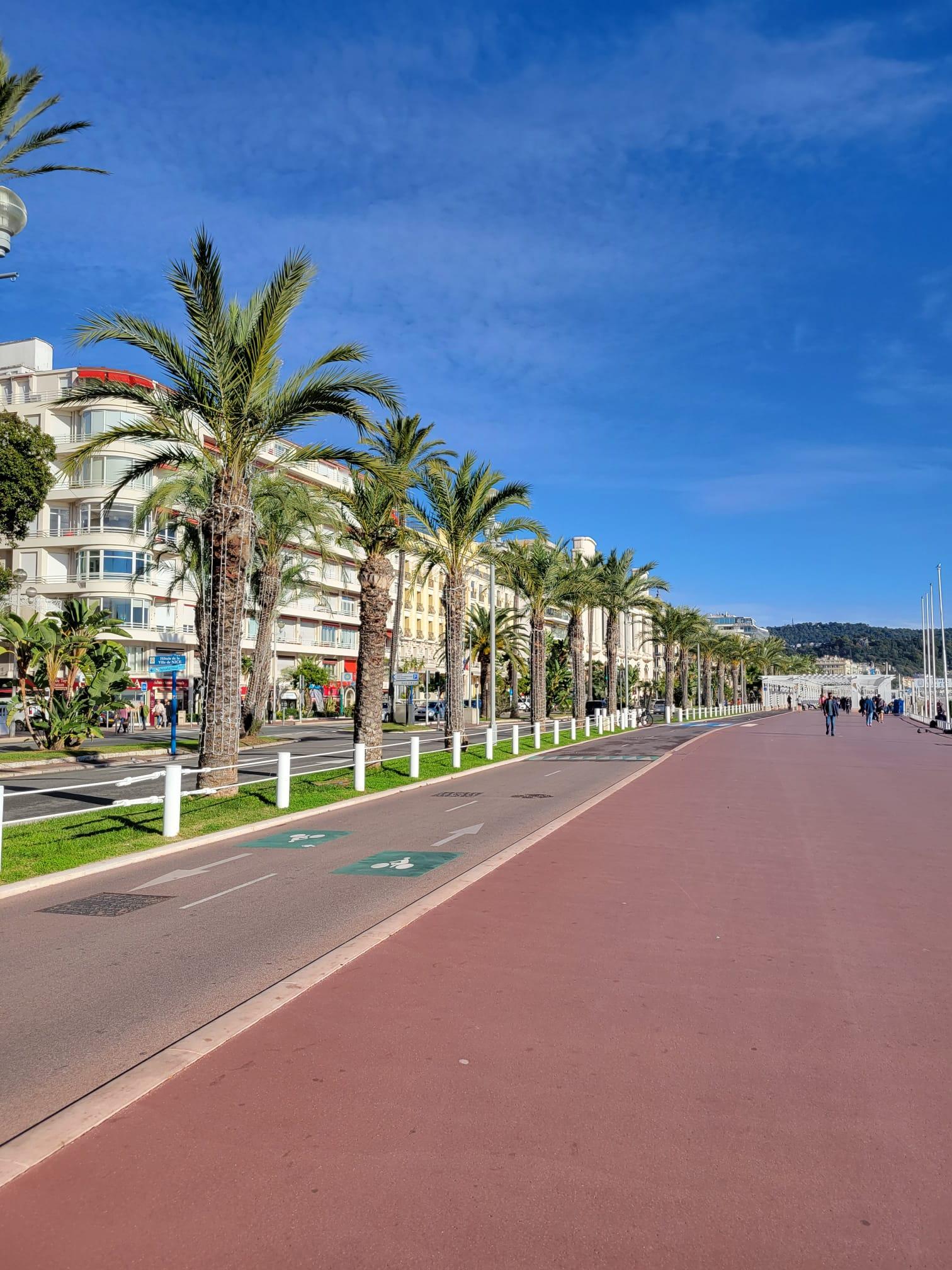 The Promenade des Anglais
Nice's Promenade des Anglais, also known as the Prom', is undoubtedly the city's most famous avenue, and perhaps one of the most famous seaside avenues in the world!
But the Nice seaside is not limited to this quay!
The Quai des Etats-Unis is also a beautiful postcard image, as is the elegant port of Lympia.
The Promenade des Anglais starts from the Quai des Etats-Unis near the Jardin Albert I and ends at the Nice airport, with a total length of about 7 kilometers.
Following the curve of the Baie des Anges, a long string of beaches (public and private) stretches below.
On the boulevard itself, a chain of buildings with rows of palm trees in the middle.
Why is it called "the Promenade des Anglais"?
Nice was already a winter resort for the British aristocracy long before it became part of France.
The Reverend Lewis Way had the idea to build a promenade along the sea from the mouth of the Paillon estuary.
At that time, Old Nice stopped there, with only a promenade leading to the Ponchettes.
The British liked to walk by the sea, so the people of Nice started calling this road the Chemin des Anglais, which later officially became the Promenade des Anglais.
This meant that only the British were crazy enough to walk against the sea breeze in winter! Medically speaking, the British walked there to see the sea and enjoy the goods that came from it. At first, the road was just a dirt road, but gradually it became what it is now.
The boulevard was continuously urbanized and widened before becoming a real urban highway in the middle of the 20th century!
Fortunately, in recent years, the city of Nice has made more room for pedestrians and cyclists by encroaching on the roadway. All this is ready for the UNESCO heritage listing!
What to do on the Promenade des Anglais?
As far as the view of the bay is concerned, the Promenade des Anglais is best known for its promenades (logically enough!), where pedestrians can stroll peacefully along the wide seaside sidewalks.
Below you will find the beach and, in season, various bars and restaurants directly on the pebbles!
Beautiful beaches and bars restaurants
Be careful! The Promenade des Anglais faces south and gets a lot of sun. If it's nice to walk around basking in the sun in winter, but in summer, it comes fast!
Bring sunscreen, a hat and enjoy a walk in the morning or at the end of the day. There is no shelter.
To take a break and find some shade, you'll have to go to one of the many cafes along the Prom', or to one of the few bars-restaurants on the beach.
Bonus tip: there are toilets everywhere on the beach below