Matisse Museum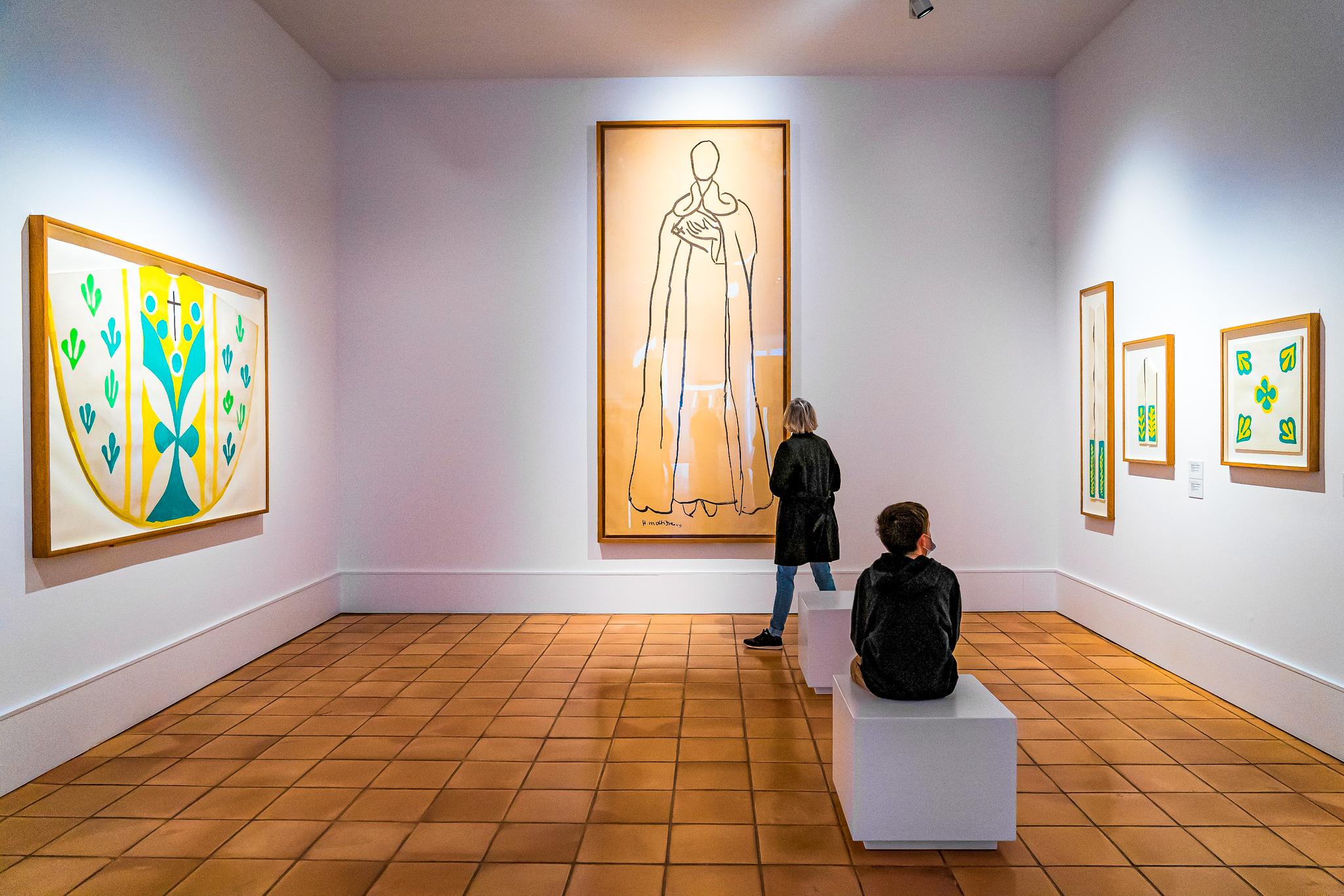 164 Avenue des Arènes de Cimiez on the hill of Cimiez
Open every day from 10 am to 5 pm except Tuesday
To get there :
44 minute-walk from the place Massena (be careful it goes uphill)
Bus : Lines 5, 18, 16, 40, 33, 70 - Stop : Arènes / Musée Matisse
The Matisse Museum is part of the great cultural heritage of the Cimiez site, which includes the Roman site and arenas, a garden planted with century-old olive trees, as well as the Cimiez monastery. Inside, you will find one of the world's most important collections of Henri Matisse's artworks, which show his career from his earliest days to his latest creations.
Launched in 1963 in the Villa des Arènes (a magnificent Genoese villa), the permanent collection is the result of several donations made by the artist himself or his heirs to the city of Nice.
Previously, on the first floor of this beautiful villa was the archaeological museum of Nice/Cimiez. Today it is still located on the hill of Cimiez, but has its own structure a little further away.
Henri Matisse (1869-1954)
Originally from a small town in the north of France, Henri Matisse spent the early part of his life working as a notary clerk. Passionate about painting and the arts, at 21 he decided to leave his law school to go to Paris and start studying Fine Arts. In December 1917, at the age of 48, the artist moved to Nice where he spent most of his life. The city and its surroundings were a source of inspiration to him: here he created bright and colorful artworks, which you will find among the 600 pieces of art and 130 objects (drawings, engravings, sculptures, illustrated books, tapestries, stained glass windows and many others) exhibited at the Matisse Museum in Nice.
In the reception hall you will be greeted by a composition in gouache and cut-out paper entitled "Flowers and fruits".
Ammi's Tip:
After your visit and if you have time, discover the gardens of the Cimiez Arena and the Monastery, which are right beside the museum. Before heading down the small stairs to the Chagall museum, take the time to admire the Regina Palace, a former Belle Époque luxury hotel. Then go down the small stairs that lead you straight to the Chagall museum (about 20 minutes via Boulevard de Cimiez). And there you go, you just have to visit! To finish this discovery itinerary, visit the liberation market to find many local products to bring back home ????
More information on : https://www.musee-matisse-nice.org/en/