The Promenade des Anglais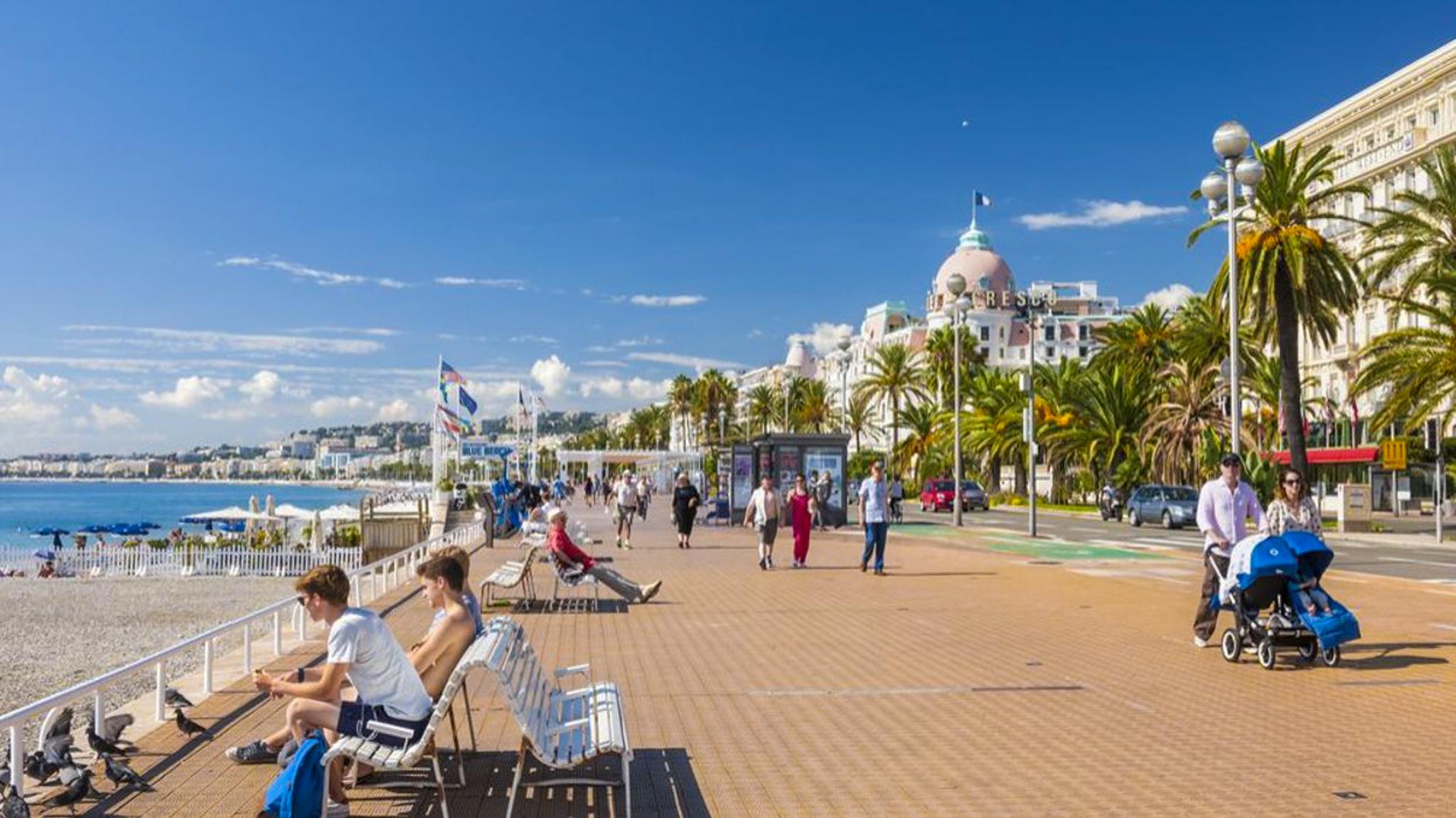 Called "La Prom'" by the locals, or "The Bay of Angels", this seven-kilometer-long avenue runs from the airport to the Old Town of Nice.
History:
In the 17th century, during a particularly cold winter, a stream of homeless beggars took refuge on the French Riviera just as the rich English came to spend a mild winter in Nice. The British then decided to entrust them with a project: the creation of a walking path (Camin dei Anglés in Nice).
The famous blue chairs of Nice:
Previously scattered all over the Promenade des Anglais, today you can find the true ones only in front of the Negresco. Observe the slats of the chairs: you will find the Nice eagle engraved on them!
AMMI's tip: Grab a pizza, sit on the beach, and enjoy the sunset!