Coming through ! The Olympic Flame will arrive soon in Nice !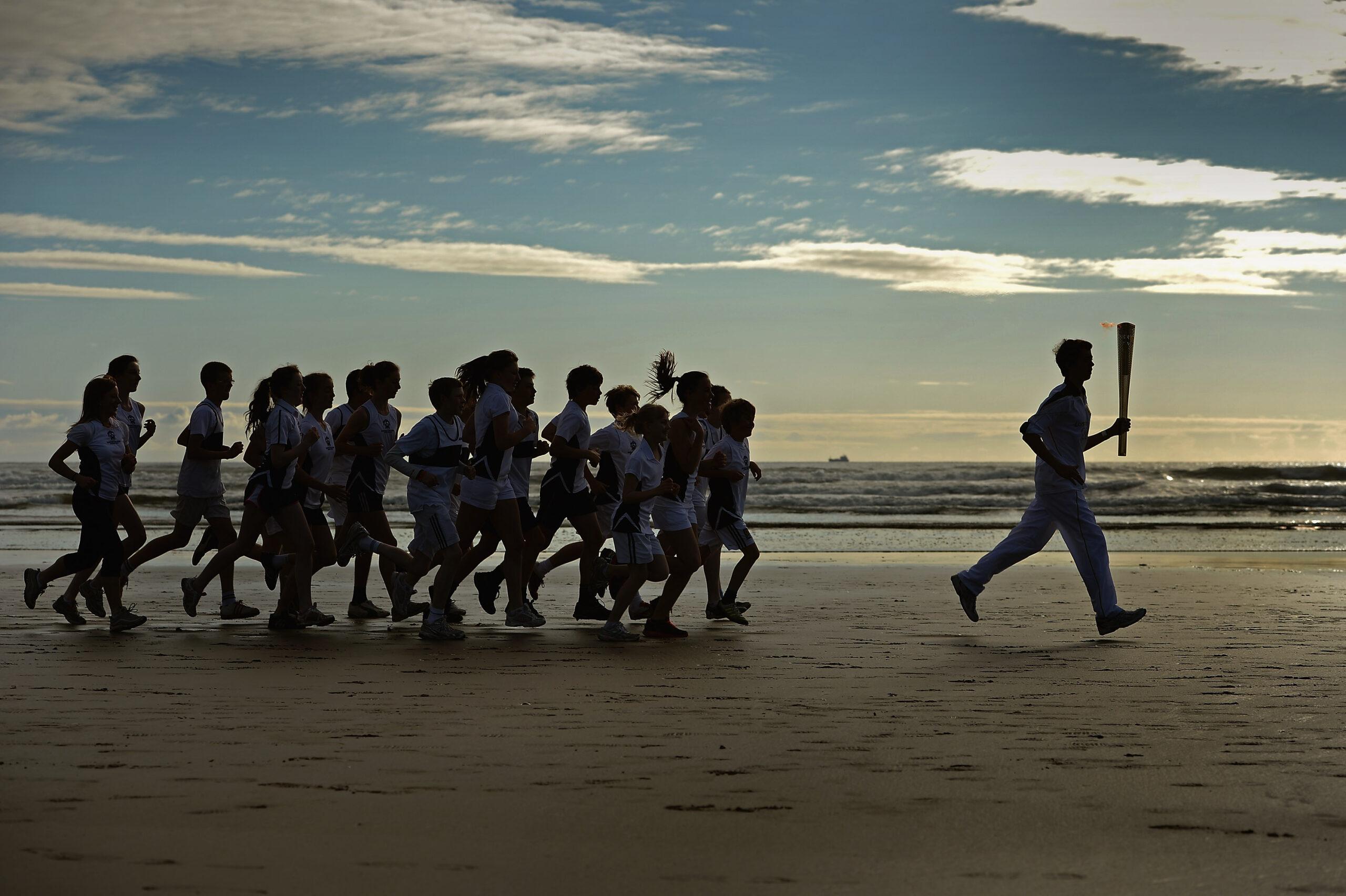 Olympia - Marseille - South-West - North-West - DROM/COM ..........
After touring the French overseas departments and territories, the flame will return to mainland France, starting in Nice. After that, it will then continue its journey through the various territories on the eastern side of the country.
The relay will last 68 days, ending on 26 July with the opening ceremony in Paris. More than 10,000 torchbearers will take it in turns to complete this symbolic journey.
The History of the Flame
Before each Olympic Games, the flame is lit by the rays of the sun during a ceremony held in the sanctuary of Olympia(on 16 April for this edition), in homage to the ancient Greek Games.
When the flame arrives in the host country, the spirit of the Games takes over. Before igniting the cauldron at the opening ceremony, the flame, carried by a multitude of torchbearers, makes its way to the host city of the Games.
For Paris 2024, the flame will visit all the regions of France from April 2024 onwards in a major relay marked out by symbolic stages, collective moments and local celebrations.
The torch relay is a story written in two chapters. The first part will take place from April 2024 for the Olympic relay, and the second after the close of the Olympic Games, for the Paralympic relay.
The Flame in Nice
After passing through 6 other towns in the department (Valberg-Beuil, Grasse, La Colmiane-Valdeblore, Cannes, Antibes & Villefranche-sur-Mer), it will arrive in Nice where it will discover the Promenade des Anglais.
A celebration site will be set up in the heart of the city so that the people of Nice can enjoy this great event, at the very spot where the last relay runner will light the cauldron. Sporting events organised in conjunction with Nice clubs (athletics, basketball, breakdance, skateboarding, judo, etc.) and in the presence of Nice's great champions will be held from 3.30 PM on the Quai des États-Unis to involve as many Nice residents as possible in this historic event.
Our hotels and aparthotels are ideally located to welcome the relay runners, their companions and all the fans of sport and of the Olympic spirit who have come to cheer them on.
Walking distance from the celebration site :
Aparthotel AMMI Nice Masséna: 250 m (4 min)
Aparthotel AMMI Nice Lafayette: 400 m (6 min)
Hôtel de France, an AMMI hotel: 800 m (12 min)
Hôtel du Centre, an AMMI hotel: 900 m (13 min)
Aparthotel AMMI Vieux Nice: 900 m (13 min)
So don't hesitate to book your accommodation in one of our boutique hotels/aparthotels in the centre of Nice.