IRONMAN Nice 2024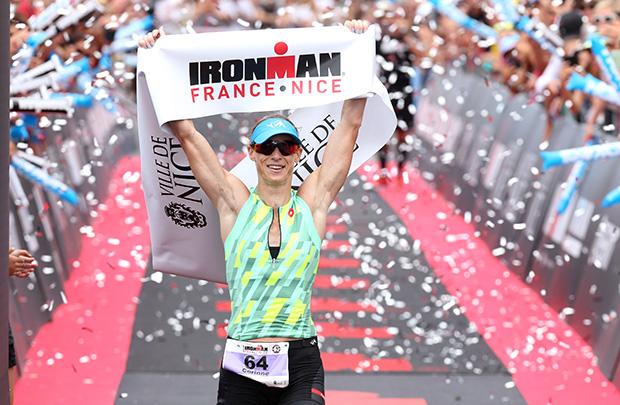 On your marks, set, swim, cycle, go !
The IRONMAN 70.3 Nice 2024 will take place on the 16th of June 2024
The Nice Ironman is an iconic sporting event that brings together passionate athletes from around the world every year. This triathlon competition is known for its extreme difficulty and legendary character. Enjoy our 5 boutique hotels / aparthotels right in the center of Nice, less than 10 minutes from the SNCF train station. Our apart'hotels are all equipped with kitchenettes and have supermarkets nearby.
One of our apart'hotels has the particularity of having large apartments which makes it easier to store bicycles ;)
The city of Nice, located on the French Riviera, offers a beautiful setting to host this legendary Ironman. Participants embark on the ultimate challenge, combining swimming, cycling and running, over impressive distances.
The start is in the clear waters of the Mediterranean, where the athletes dive in with determination to begin the first event: the swim. They must cover several kilometers, facing the waves and currents, before emerging on the beach to join the transition to the second part of the triathlon.
Then, the competitors get on their bikes for a challenging cycling event. The winding and hilly roads of the Nice hinterland test their stamina and endurance. The steep climbs and dizzying descents test their technical skills and courage. The spectacular landscapes of the region, with the mountains and the sea in the background, offer a breathtaking spectacle.
Finally, the last stage of the Nice Ironman is the run. Athletes must draw on their last reserves of energy to run several kilometers through the city and its surroundings. The streets are lined with spectators who cheer and encourage the participants, creating an electrifying atmosphere.
The finish line of the Nice Ironman is the highlight of this epic adventure. The competitors cross this line, exhausted but filled with pride and satisfaction. They are greeted by the applause and encouragement of the crowd, who recognize the extraordinary feat they have just accomplished.
The Nice Ironman embodies the spirit of determination and perseverance. Participants, whether professionals or amateurs, push their physical and mental limits to achieve their goals. This event symbolizes the strength of human will and the ability to meet impossible challenges.
The Nice Ironman is much more than just a sports competition. It is an experience that transforms lives, forges lasting friendships and inspires generations. Athletes who participate in this event leave with unforgettable memories and pride in having been part of this extraordinary adventure.
The Nice Ironman is a true celebration of sport, endurance and self-transcendence. It is a tribute to all those who dare to dream big and who are ready to give themselves body and soul to achieve the impossible.
AMMI Hotels Nice, 5 mid-range establishments in the heart of Nice! Ask our team for useful advice ;)